Project Description
No.16a is a two bedroom, two storey property within the footprint and perimeter of an existing first floor flat and ground floor storage area. The proposals are contained in what was a rear extension to No.16 Chester Street, a three-bedroom end of terrace corner house originally built early in the Twentieth Century.
The existing dwelling with extensions were in a poor state and in disrepair, in particular, the first floor extension flat had poor access from external timber staircase and hardly any provision of natural light. The layout of the flat also contributed to problems with overlooking into different parts of the property and garden particularly as it was used separately from the family dwelling. The proposals convert the existing flat extension and storage area on the ground floor into a 400sq.ft two bedroom, two storey property.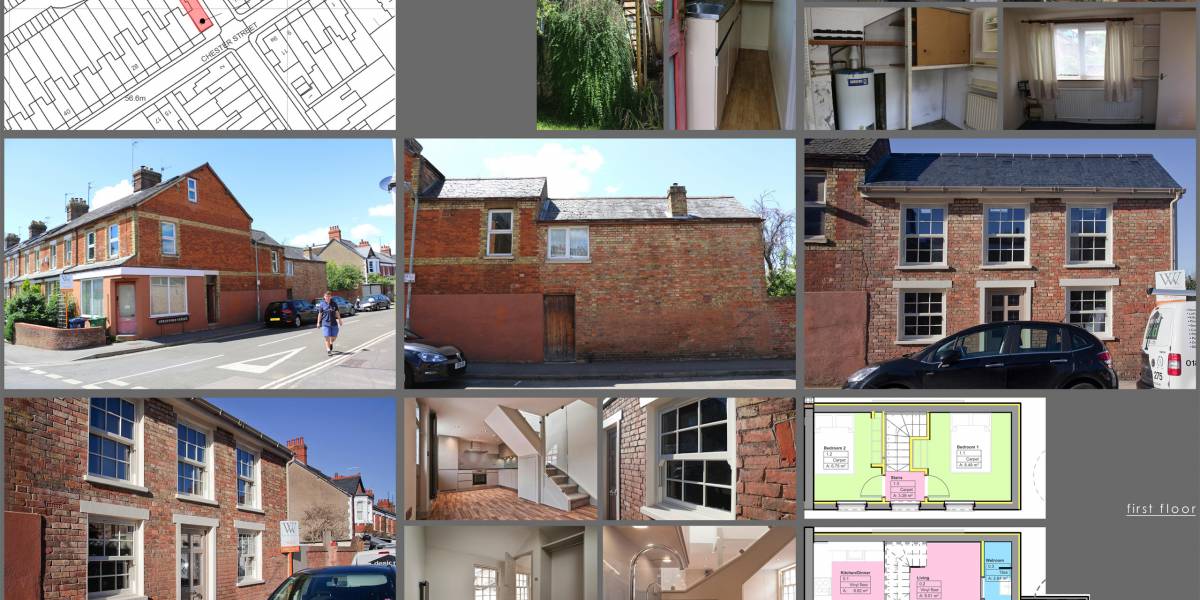 The new dwelling is designed do be accessed off street independently and to have new windows that face directly onto the street. This contributes to the urban residential and community feel of the neighborhood as well as the vistas to and along the junction of Stratford Street and Chester Street. There are new Velux roof lights that ensure there is no overlooking on to the existing garden to No.16 Chester Street. These new sources of natural light enhance a feeling of quality internal space and airiness that would otherwise be compromised given the existing constraints.
Once inside there is an open plan living room and kitchen area as well as an entrance level wet room on the ground floor. The first floor has the two bedrooms that are accessed via a small landing. The internal fixtures and fittings have been finished with quality materials that contribute to a sense of added value. The existing facing brick to Stratford Street has been upgraded and re-pointed while the north and west elevations have an external insulation and render system.