Project Description
The scheme provides a compact ground floor commercial/studio unit plus a striking self-contained first floor one bedroom apartment with a gated courtyard, vaulted ceilings and direct views of the River Thames.
This is a small but significant scheme completing the refurbishment of the three storey building on the corner of Hythe Bridge Street and Upper Fisher Row which won a refurbishment award from OPT in 2017. Phase 2 is very different from the refurbishment scheme in that the building has been largely rebuilt, allowing a contemporary architectural interpretation and some unique bespoke craftsmanship.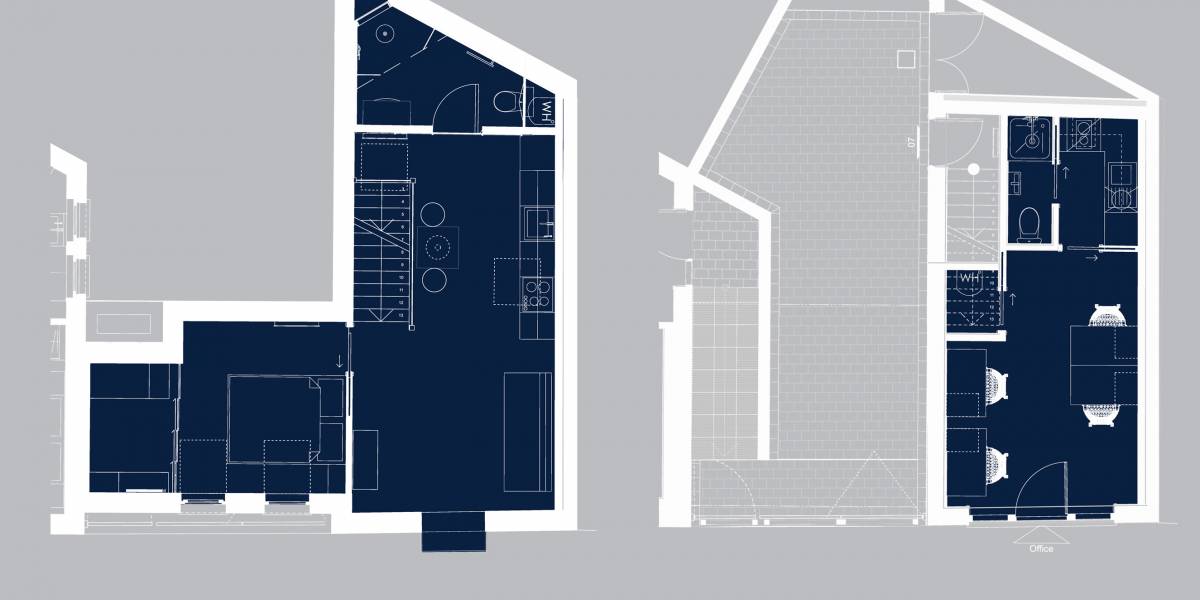 The scope of this comprehensive scheme has preserved and enhanced the existing external features of the building and has provided a practical building which combines individual design features with modern materials. The scheme presented some significant structural challenges in the integration of the new link section (which forms the bedroom of the flat) and the projecting arched window.