SuperLab set to provide launchpad for next generation of science pioneers
A new, state of the art building is set to be launched delivering high quality purpose built accommodation for flourishing science companies.
The Swailes SuperLab located at Osney Mead, Oxford, offers much-needed laboratory space providing a home for university spin-out companies and innovative businesses so vital to the UK economy.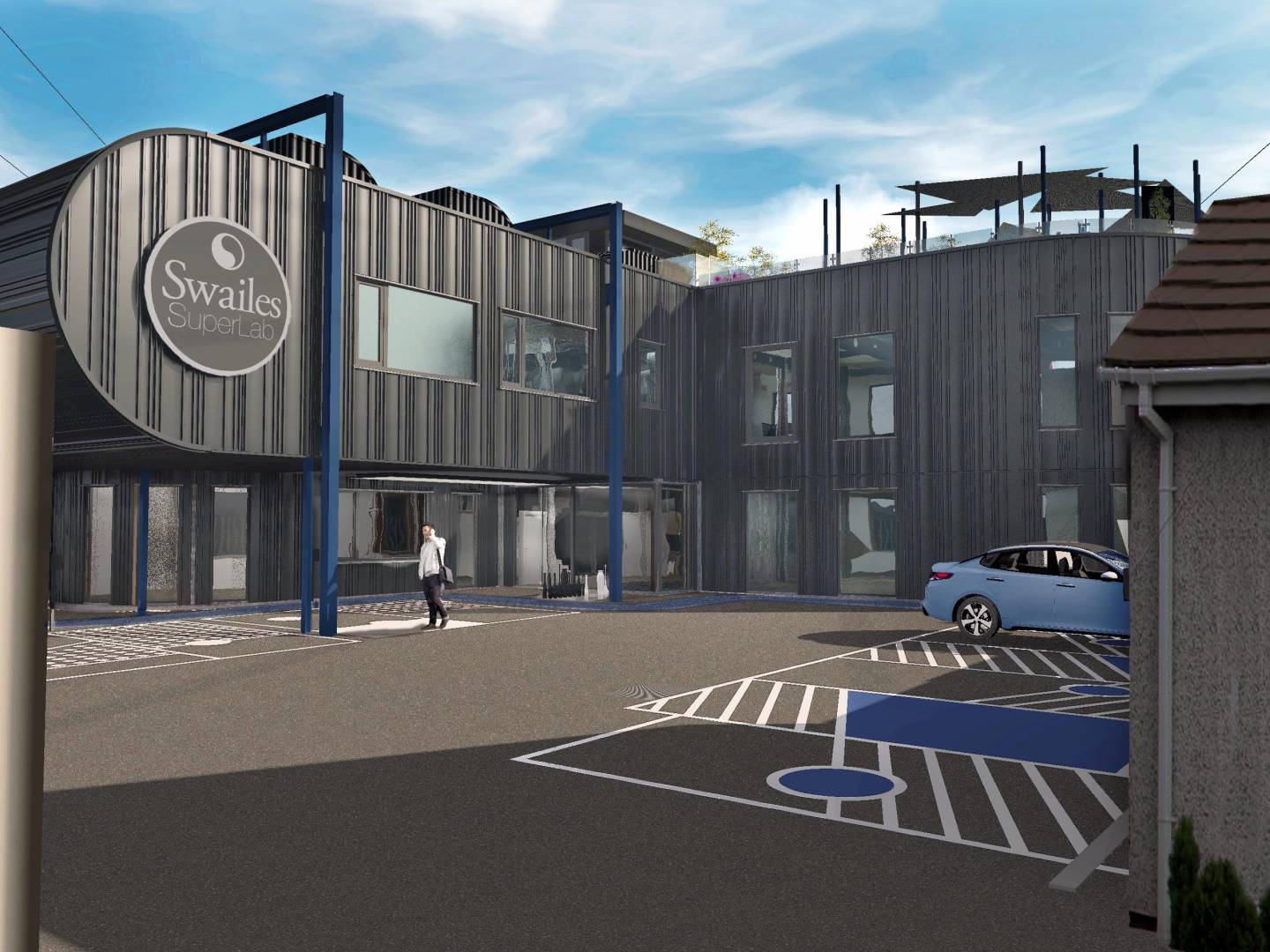 Created and built by Oxford-based Robin Swailes Design and Development, the SuperLab combines cutting edge design with the latest efficiency features while meeting the needs of the modern workforce.
It has also been developed with a sense of fun, offering a break-out space modelled on a London Tube station, individually themed toilet cubicles and even a 'good day, bad day' button which activates features such as the automatic blinds, themed music and a glitter ball!
Transformed the way we work
Designer Robin Swailes said: "We know there is huge demand for this kind of building in the city and we want to keep these young, innovative businesses here rather than see a 'brain drain' to other countries because they can't find suitable accommodation.
"The pandemic has transformed the way we work today and that is reflected in the design of the SuperLab with rounded curves, plenty of open spaces, high ceilings and the best use of natural light.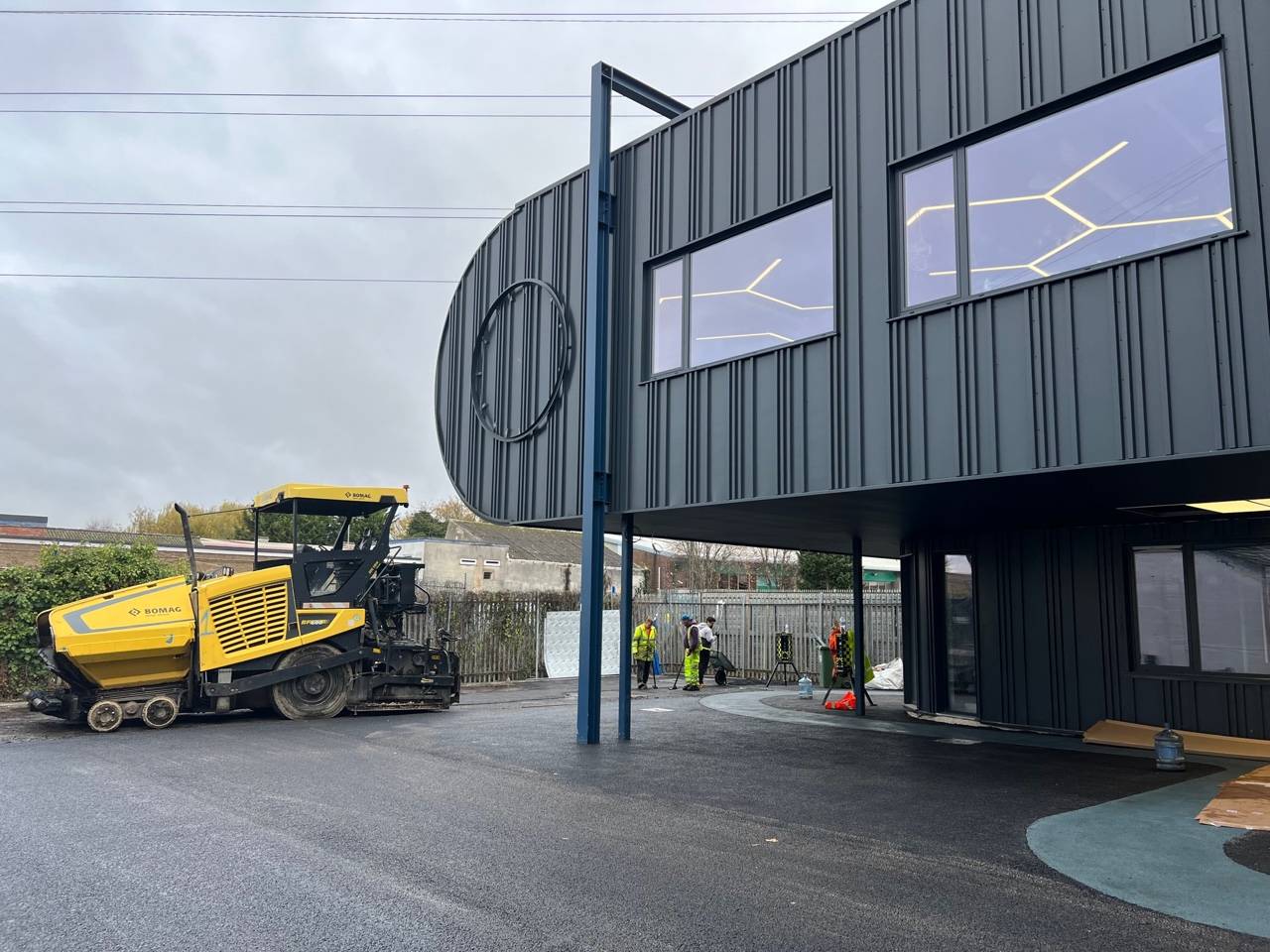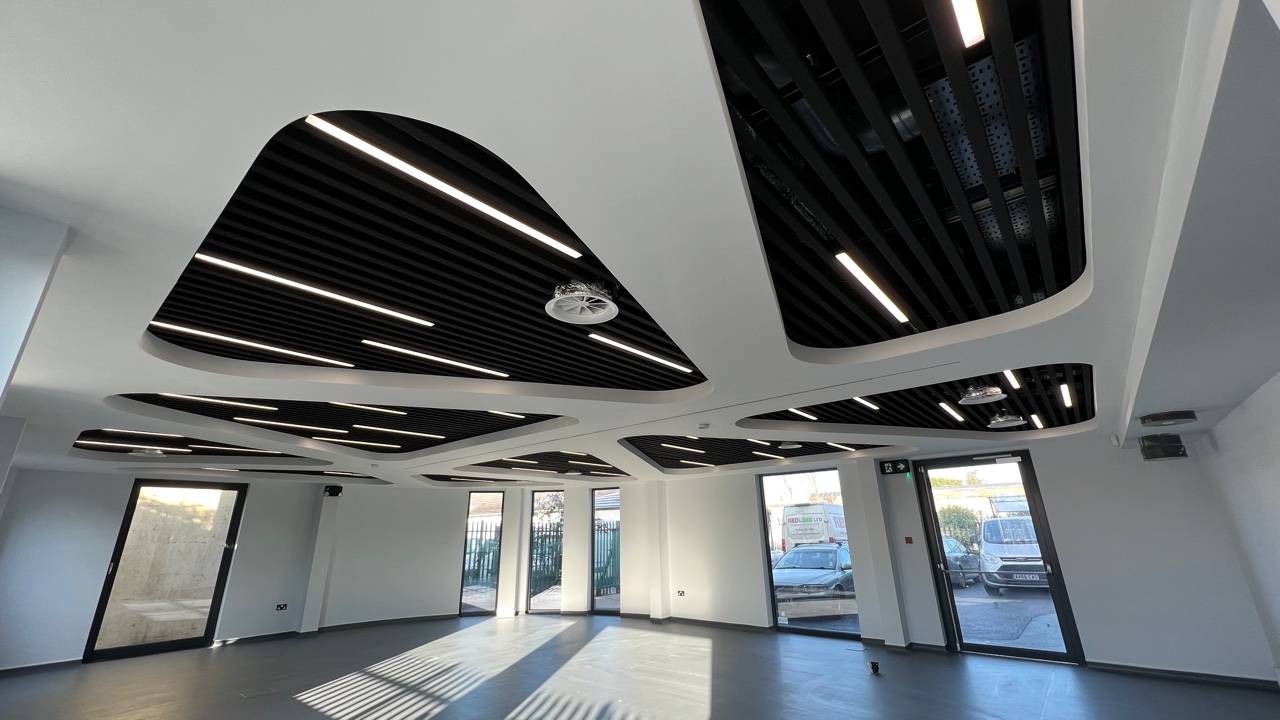 "We want to make it easy for colleagues to collaborate and stimulate ideas in a relaxed environment but we also want them to have a bit of fun and really enjoy coming to work."
Earlier this year, a report by commercial property firm Bidwells showed demand for labs in Oxford has risen sharply over the last 18 months to a record of 860,000 sq ft but just 20,000 sq ft of space is available.
Other commercial buildings are being converted to provide lab space but new, purpose built laboratory accommodation is extremely scarce.
The Swailes SuperLab is designed to meet that need providing almost 7,000 sq ft of accommodation for up to 84 staff. It is available to let.
The building is made of 95 per cent recycled aluminium and features a grey water system using collected rainwater to flush the toilets, thermal efficient panelling, air source heat pumps and solar panels to minimise its carbon footprint and keep running costs as low as possible.
Curved walls, round windows and open ceilings create a sense of space and wellbeing topped off with advanced acoustics and quality finishing such as the use of walnut on handrails and Siemens appliances in the building's three kitchens.
Perfect location
Outside, a roof top recreation area provides space for al fresco meetings, eating and drinking with views over Oxford's Dreaming Spires.
A running track has been laid out around the building to allow tenants to let off steam during a busy day and there is parking for ten cars with electric charging points along with a hydraulic stand holding 68 bicycles.
The location is close to the train and bus stations and park and ride facilities and is within easy walking distance of the city centre as well as the surrounding countryside.
Robin added: "The SuperLab provides a perfect location and will be ideal for young, entrepreneurial science firms to put down roots in an inspirational city."
Special open day
The Swailes Superlab on Ferry Hinksey Road, Oxford OX2 0BY is being officially launched at a special open day on Friday, 16 December from 11am-3pm. Robin and the design team will be on hand to answer questions with drinks and snacks provided. Journalists and photographers are welcome.
Anyone wishing to attend should email Karen Crouch on karen@robinswailesdesign.com or call 01865 318525.