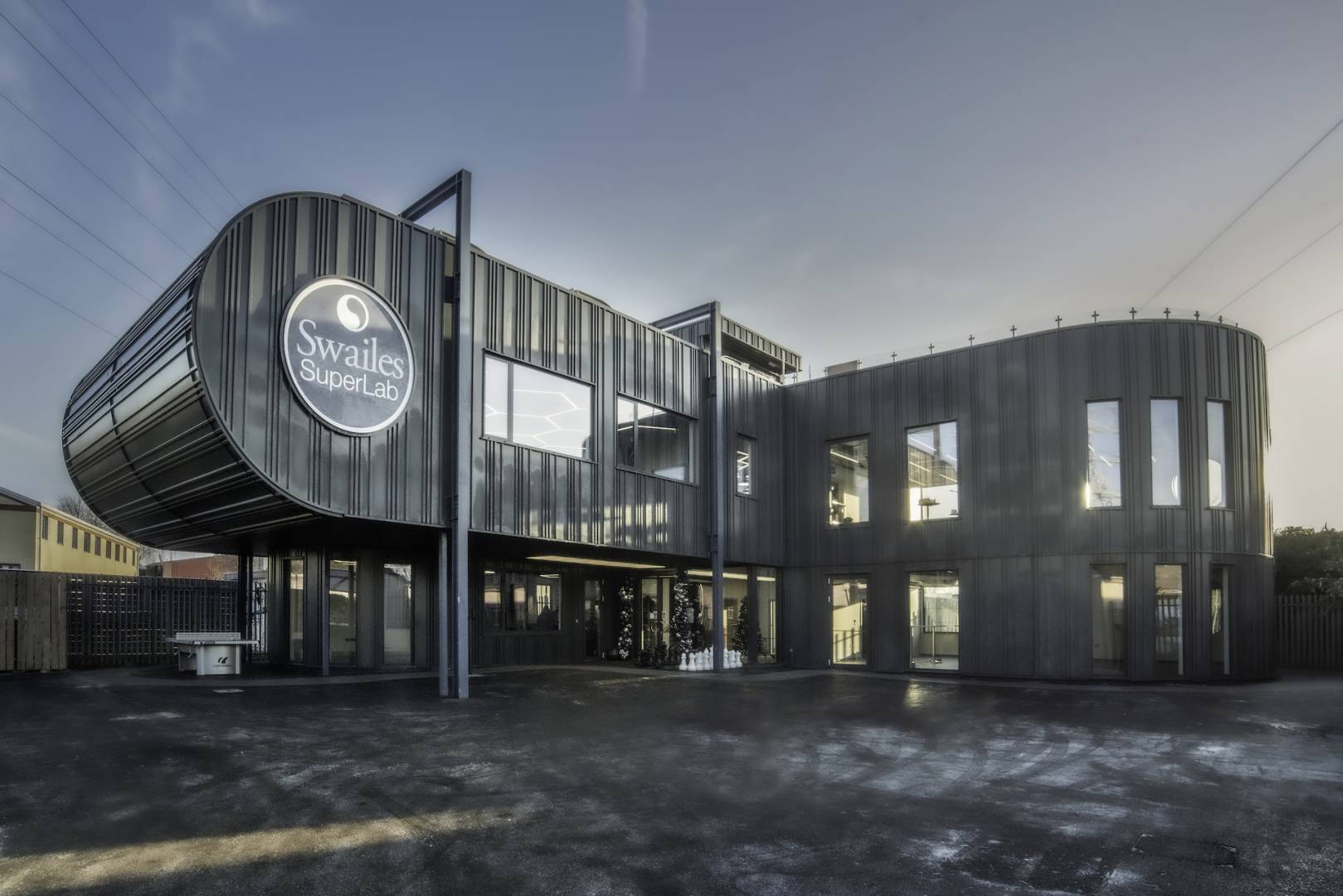 A groundbreaking laboratory building blending cutting edge design, eco features and a host of fun elements has been launched in Oxford.
Guests flocked to the official opening of the Swailes SuperLab in Osney Mead to see the extraordinary building for themselves.
From the 'runway' leading to the door to the oversized exterior chess board and the break-out area modelled on a London tube station, it was instantly clear that this is no ordinary commercial property.
Next generation
But there is a serious side to this amazing building. The team at Oxford-based Robin Swailes Design and Development have aimed it squarely at the next generation of science entrepreneurs and innovators looking for lab space in the city in the face of huge demand.
Robin said: "I first heard about the lack of lab space in Oxford at a presentation by Jim Wilkinson, Chief Financial Officer of Oxford Science Enterprises four years ago and the importance of capturing young science companies backed by investors looking to move on to the next stage of their development.
"The SuperLab is newly built and offers superb facilities in an ideal position giving great access to the university and city centre as well as major transport links."
Guests at the launch were given tours of the building which offers almost 7,000 sq ft of accommodation for up to 84 staff with 1,000 sq ft of roof dining / cafe space for alfresco meetings.
Matt Peachey, Economic Development Manager at Oxford City Council, said: "It is really exciting to see this project come to fruition.
"It is a unique facility with big, open rooms, interesting design features and lots of space to collaborate. Science and technology companies are growing quickly creating a need for space and this is an early example of that requirement being met."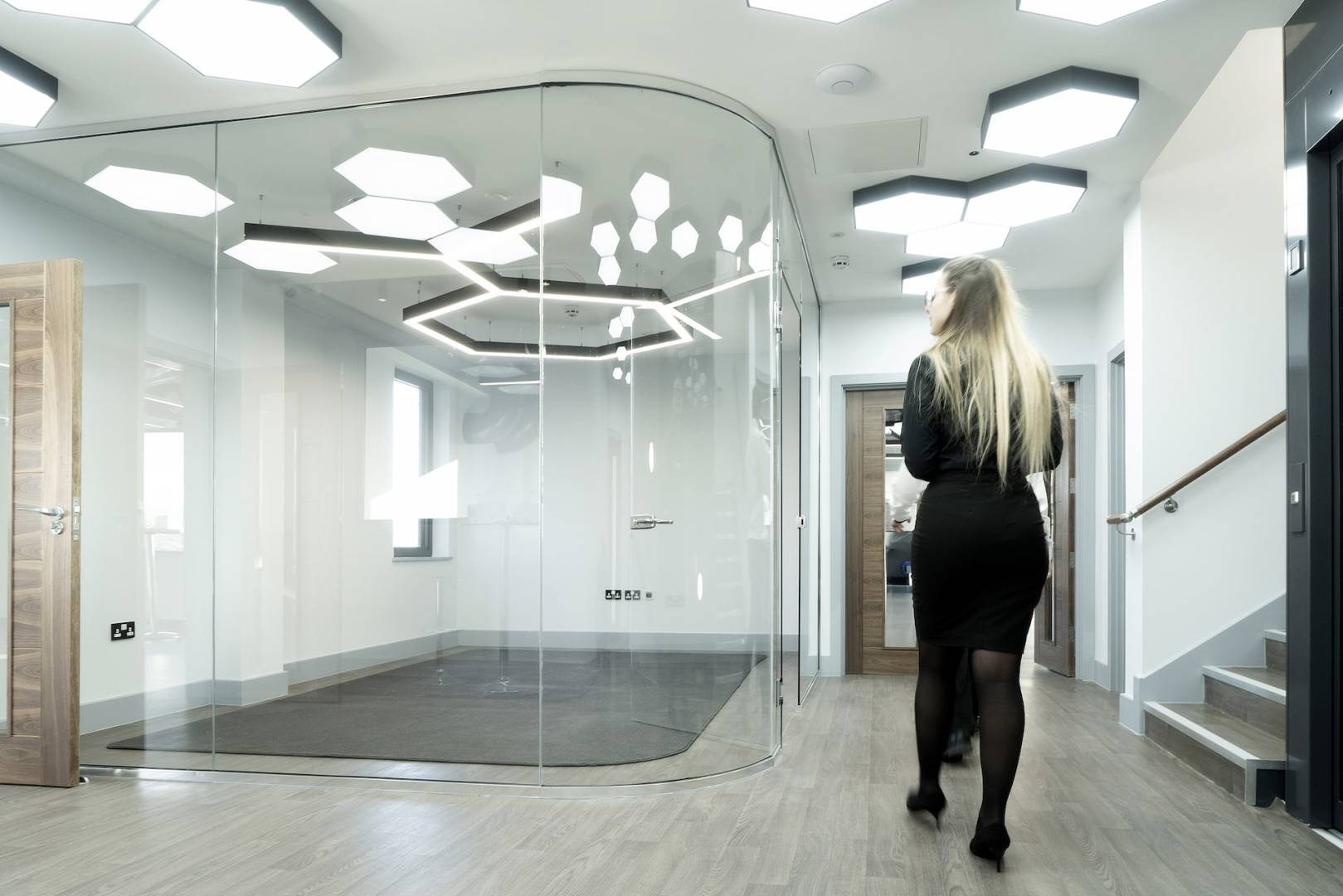 Inspiring workplace
Richard Venables, Senior Director of commercial property advisors CBRE Oxford, said: "This is an opportunity to have an inspiringworkplace within a quarter of a mile of Oxford city centre and the university which is spinning out 15 science firms a year.
"Supply of lab space in Oxford is at an all-time low and this provides a light, bright working environment with features that will make you enjoy coming to work."
Louise Sutton, Industry Director of laboratory equipment supplier Fisher Scientific, said: "Oxford has a lot of incubator space for companies just starting out but this building is ideal for firms in the next stages of their development and it will be a really good environment for them."
Matthew Battle, Managing Director of UK Property Forums, said: "I like the building's quirkiness – it is not a big box in the middle of a business park but a place with interesting spaces and real identity."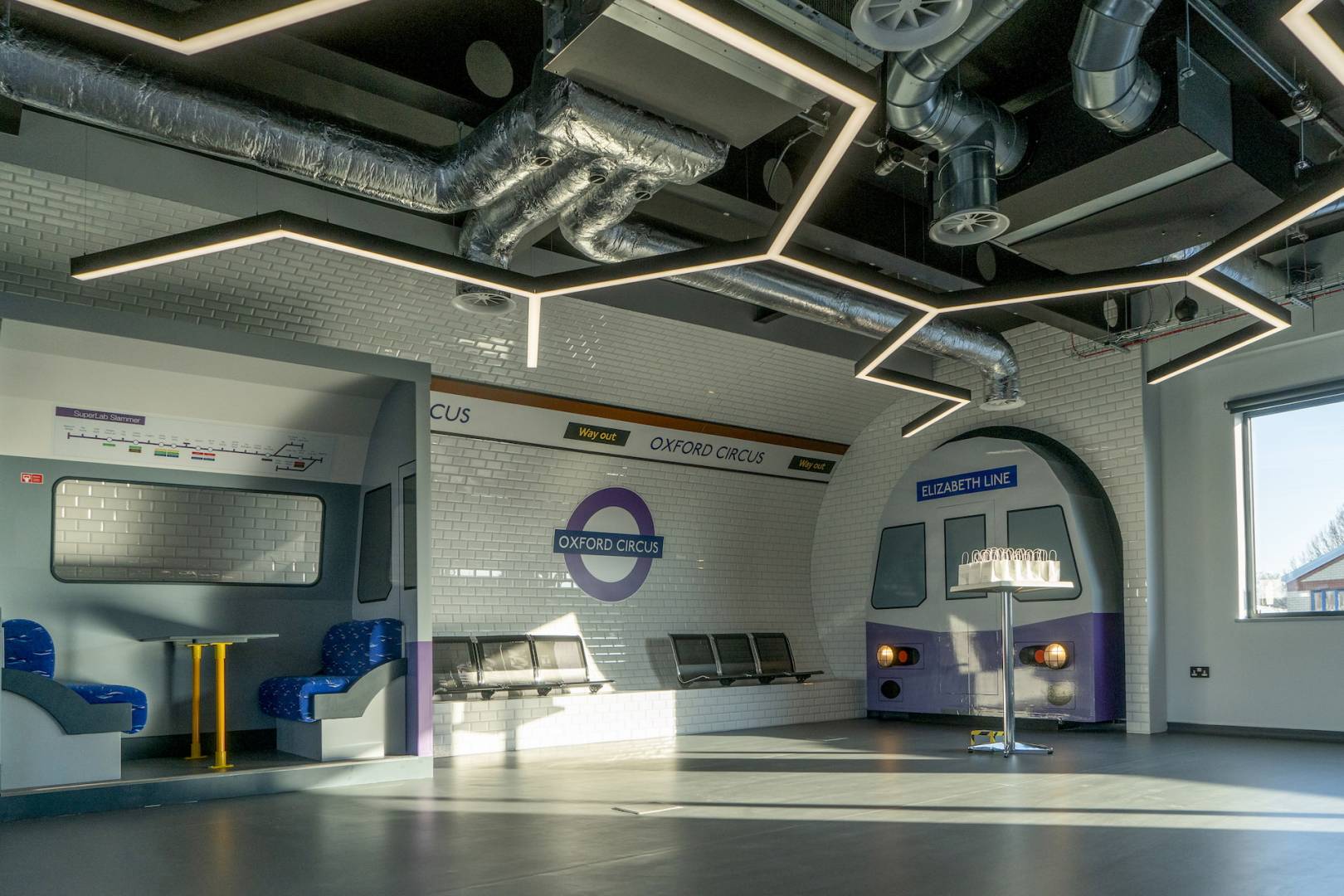 The building is made of 95 per cent recycled aluminium and features a grey water system using collected rainwater to flush the toilets, thermal efficient panelling, air source heat pumps and solar panels to minimise its carbon footprint and keep running costs as low as possible.
Curved walls, round windows and open ceilings create a sense of space and wellbeing topped off with advanced acoustics and quality finishing touches such as the use of walnut on handrails and Siemens appliances in the three kitchens.
Outside, a roof top recreation area provides space for al fresco meetings, eating and drinking with views over Oxford's Dreaming Spires.
But the best feature of all for most visitors are the 'good day' and 'bad day' buttons which automatically drop the blinds, play rock music and drop a glitter ball from the ceiling. Where better to let off steam after a hard day in the lab?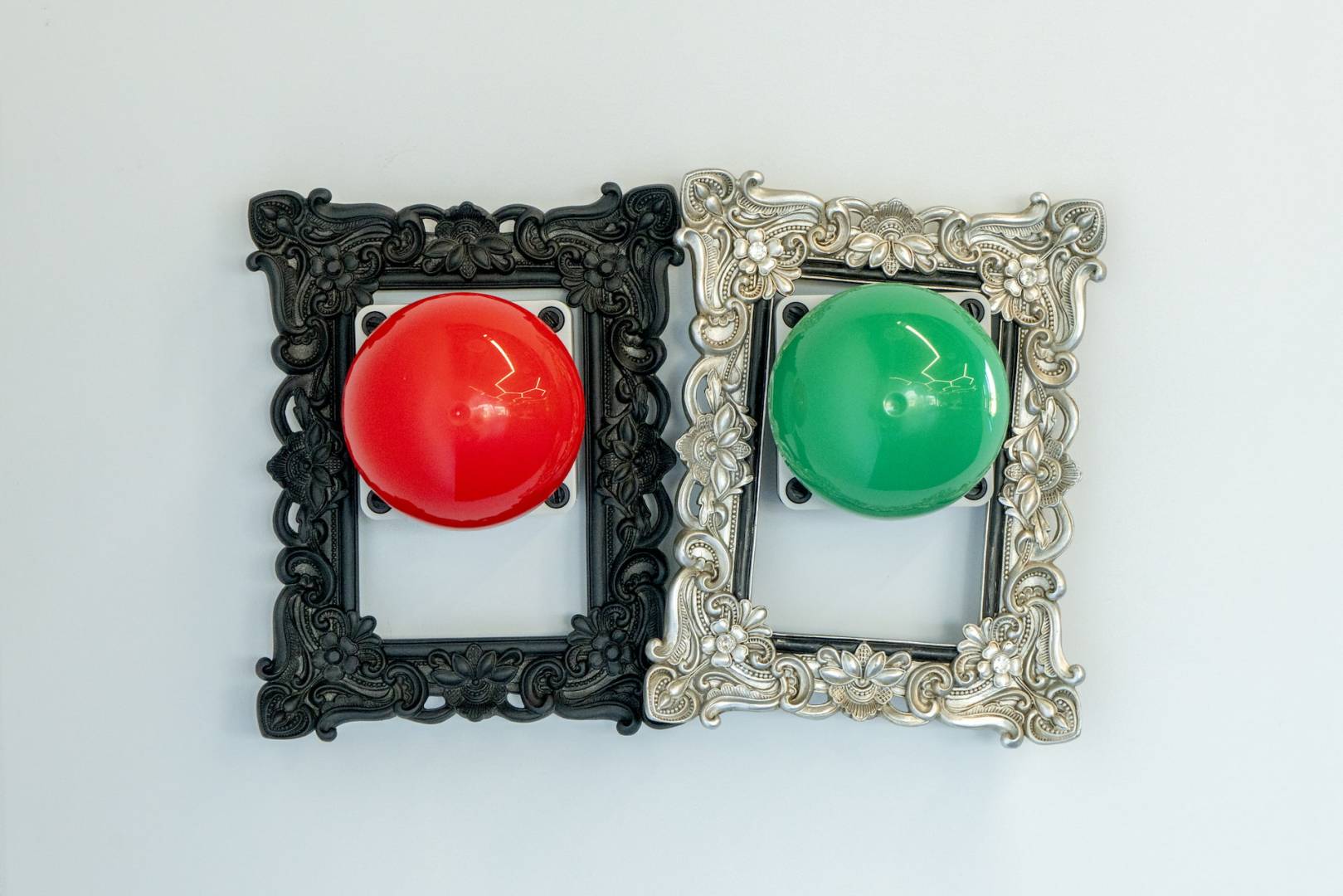 The Swailes SuperLab is ready for occupation now.
For more details call Robin Swailes Design and Development on
01865 318525